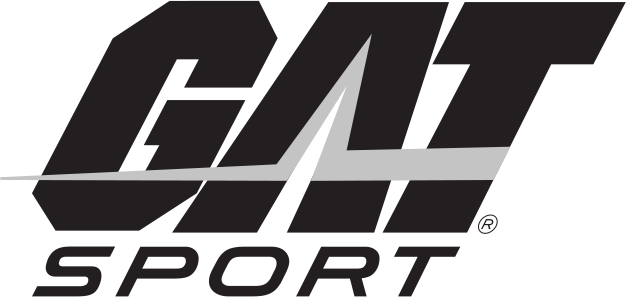 GAT Sport
Event Sponsor
888-811-4286
info@teamgat.com
Biography
GAT SPORT: DEDICATED TO YOUR SUCCESS
GAT Sport, with 20 years of excellence satisfying our customers and retailers around the world.  This has been achieved through trusted products that deliver results. They're backed by premium ingredients, proven formulas backed by science, research and clinical studies.
DECADES OF THE MOST STRINGENT QUALITY CONTROL.
GAT Sport's nutritional supplements are US manufactured in state of the art, FDA inspected facilities. These facilities are Certified by Good Manufacturing Practices (cGMP), and approved by leading certifying bodies with approved Standard Operating Procedures (SOPs), implemented by our Quality Control team.
At each step of the manufacturing process, quality control and quality assurance professionals ensure that all specifications are met. Each raw material is tested to meet specifications and all finished goods are subjected to additional testing in-house and by 3rd party laboratories using the latest technology and equipment to verify potency and purity. Only after these steps are completed and approved is the finished product released for shipment.
#COMPETEHARDER WITH GAT Sport
To compete effectively in the gym or on the field, it takes hard work, dedication and the right sports supplement. That's why GAT Sport provides well-designed formulas to help any athlete or fitness enthusiast to reach their individual goals. We have been adding new products over the past few years to meet the needs of athletes in all sports and fitness endeavors. Our complete product line-up not only fuels the body but fuels the motivation that goes along with helping you grow, repair and recover.  GAT knows about your will to succeed whether in the gym, at work or in life and GAT wants to fuel the power to get you there.
HIGHLY DIVERSE PRODUCTS, HIGHLY STACKABLE.
The GAT Sport product line will blow you away with its diversity. Among the multifunction, power-packed offerings include transparent, clean formulas with the most popular flavors and stim-free selections. Our clinically researched pre & post-workouts mix easily, are delicious and exhilarating. Our Nitraflex and PMP ready-to-drink RTDs are being sold in new gyms each day because we've dosed them with the same key ingredients levels as our powders for equal intensity and a huge energy rush.
Our new Natural line of Muscle Martini Aminos, Sport Greens, and Plant Protein have been formulated with guidance from nature itself, taste great and are highly beneficial for hard worked muscles.  Our whey proteins are the boldest, creamiest and tastiest than ever!
GAT Sport Radical Mass gainer is rapidly adding tons of new users packing on size and muscle with stage-worthy results.
With our best-selling Jetfuel thermogenics and diuretic, you can choose your burn on the fast track to fat loss, and finish energized and lean.
Our testosterone products are best in class including the invigorating new Testrol Gold ES, with advanced Estrogen Support from DIM and the acclaimed purified shilajit test booster, PrimaVie®.
To further maximize men's health, we even have a hugely popular Mens Multi+Test and an entire line of Essentials, designed to stack perfectly, maximizing your time, your energy, your pumps.
GAT Sport is dedicated to your success. We're on the road of continuing to develop the best, most effective products in the industry. We'll continue to do our job in supporting you to be your best.